Laser Frenectomy in Bondi Beach
If you're a new mother struggling to breastfeed, your baby may have tongue-tie. Laser frenectomy at our Bondi beach clinic may offer a solution.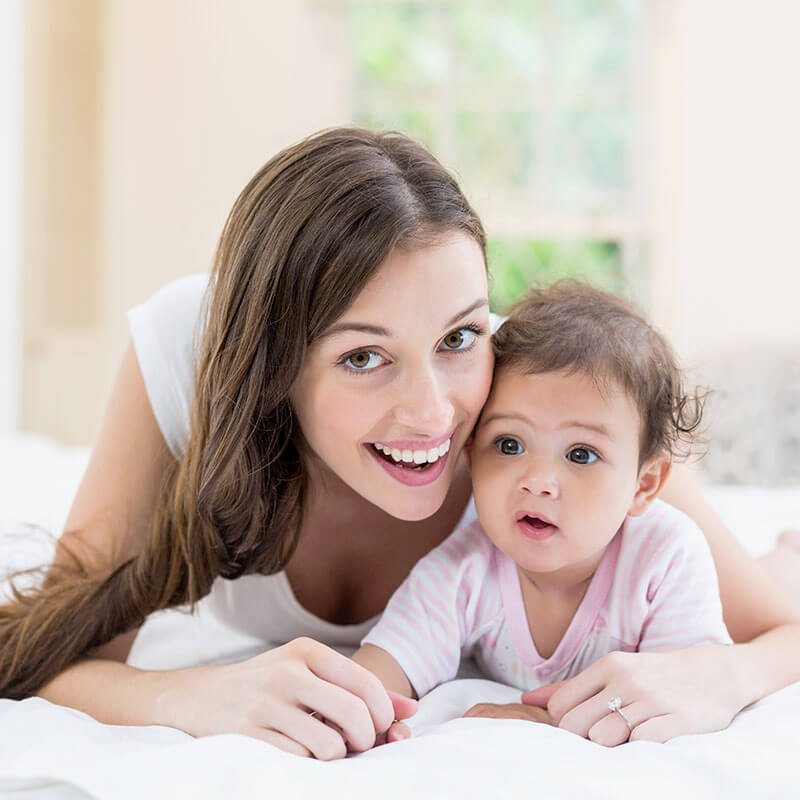 Laser frenectomy in Bondi Beach – Curing Tongue-Tie
Tongue-tie is a condition that some babies are born with. It restricts the movement of the tongue and prevents it from functioning properly making it difficult for your baby to latch during breastfeeding. Laser frenectomy at Bondi Dental provides a solution and restores the full range of tongue movement and proper functionality.
Frenectomy Procedure at Bondi Dental: Our experienced dentist uses advanced laser dentistry to release the lingual frenulum gently and swiftly. This is the fold of soft (tongue-tie) tissue that is located beneath the centre of the tongue helping to secure it in the mouth. The laser frenectomy procedure is safe and restores the full range of tongue movement.
Benefits of Laser Frenectomy
A frenectomy procedure has many benefits, They include:
Better suckling and nutrition for your baby due to an improved latch during nursing
The tongue will now be able to rest against the roof of the mouth which is the correct location for optimal dentition
With a full range of tongue movement, your child has more opportunity for speech development and articulation
Reduced risk of sleep-disordered breathing
If your baby has been diagnosed with tongue-tie we're happy to offer a frenectomy consultation. Here, we can discuss the frenectomy procedure carried out by our Bondi Beach dentists and answer any questions or concerns you may have about your child's treatment.
FREQUENTLY ASKED QUESTIONS

What are the symptoms of tongue-tie?
One of the main symptoms of tongue-tie is when a baby is having difficulty in latching during nursing. Other symptoms include:
Limited side to side movement of the tongue
Difficulty in lifting the tongue to the roof of the mouth
The appearance of a heart-shaped tongue
Straining to push the tongue past the front teeth
How long is the recovery time after laser frenectomy?
With our advanced laser dentistry there is minimal discomfort and little bleeding (if any). As a result, there is no need for sutures and patients are guaranteed a shorter recovery time. The surgical site is likely to feel tender for a few days, but our Sydney dentist will give you post-op instructions to follow.
We also offer lactation consulting for new mums. Book your consultation online today.
Note: Any surgical or invasive procedure carries risks.