Veneers – Creating Beautiful Smiles
Desperate to improve your smile? Talk to us about our lifelike porcelain veneers. Bondi patients can benefit from the latest same-day veneers to transform your smile.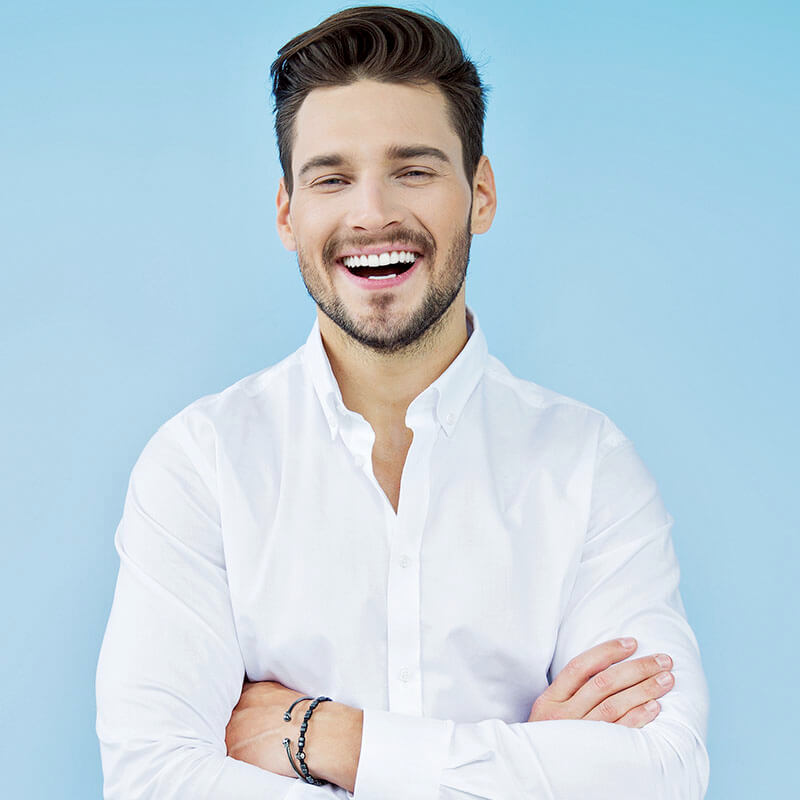 High-Quality Veneers in Bondi
If you're considering porcelain veneers then our experienced cosmetic dentists are here to help. We provide high-quality veneers as well as composite dental veneers in Bondi Beach for anyone looking to have a smile makeover without undergoing surgery.
Dental veneers are a common procedure at our Bondi dental practice and involve bonding thin ceramic shells to the front surface of the teeth to conceal imperfections. They can also be used to close small gaps in the smile and reshape teeth that are too short or misshapen. The end product is a beautiful natural-looking smile that you can be proud of.
Veneers Bondi -A New Smile in a Day
CEREC technology has revolutionised cosmetic dentistry. Whereas a veneer used to take 2 or more appointments and several weeks of waiting, it can now be designed, fabricated, and installed in just one appointment.
Cutting-edge technology utilises a powerful camera that takes thousands of 3-D images of your gums and teeth from all angles. These are then fed to a computer to analyse and design custom veneers for Bondi patients.
The on-site milling machine uses the computer data to sculpt an exact replica of the software design from a block of ceramic and that's it – your new veneers are ready to be bonded to your teeth.
If you would like to transform your smile with exquisite veneers in just one sitting, get in touch with the experienced dentists at Bondi Dental clinic. We welcome new patients from Bondi Junction and all the eastern suburbs.
FREQUENTLY ASKED QUESTIONS

What are composite dental veneers?
Composite veneers are made from the same tooth colored material that is used for dental fillings and onlays. Our dentist moulds the flexible resin material and places it on the front of the affected tooth. It is then trimmed, hand-sculpted into the desired shape, and polished to blend in seamlessly with the surrounding teeth.
Are there any downsides to getting veneers?
In some cases, but not always, a thin layer of tooth enamel will need to be shaved off a tooth to accommodate a porcelain veneer. This procedure cannot, therefore, be reversed. Composite veneers, on the other hand, can be reversed should the need arise.
How long do veneers last?
CEREC veneers are designed to last for 15 to 30 years provided you take good care of them. They stain just like real teeth so take care to brush them after every meal. Composite veneers can be expected to last up to 8 years.