Orthodontist in Bondi Beach – Do You Need One?
When you can't find an orthodontist Bondi our experienced general dentists provide an excellent orthodontic service and offer contemporary aligners for adults, teens and kids alike.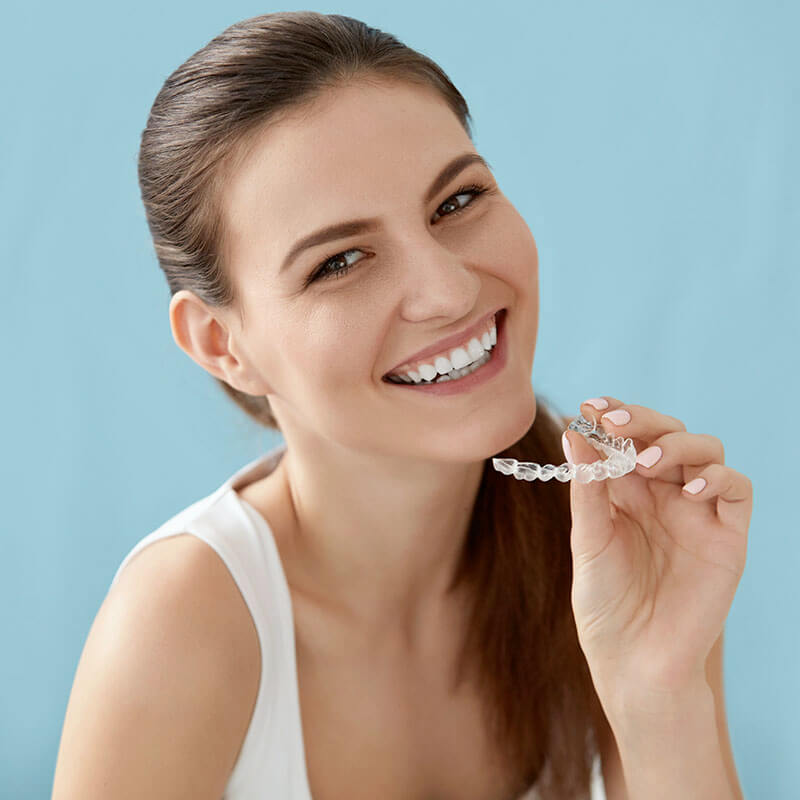 Orthodontist Bondi – A Great Alternative
When you're looking to straighten your smile, you may think you should visit a specialist orthodontist, but this isn't always the case. Our experienced dentists have years of orthodontics experience and provide fixed braces and removable clear aligners, such as Invisalign®, at our Bondi Beach clinic.
Naturally, if your orthodontic treatment is more complex, we're happy to refer you for specialist orthodontist care.
Because every orthodontic circumstance is different, we're pleased to offer patients a choice of aligners. Besides Invisalign, Bondi patients can opt for SmileTRU at our Bondi Beach practice. We also have a 3D printer on-site and print our own brand of clear aligners, for added patient convenience and affordability.
Orthodontist Bondi – What can aligners treat?
Clear aligners are recommended for mild to moderate orthodontic problems including:
• Gaps in the teeth
• Crowding
• Overbite
• Underbite
• Crossbite
• Openbite
If you have a combination of these problems or your dental issues are complex then traditional fixed braces might be a better option.
That said, our experienced dental team will talk to you and formulate an orthodontic treatment plan based on your needs and requirements.
If you or your child needs orthodontic treatment then why not come and speak to the experienced dental team at Bondi Dental.
FREQUENTLY ASKED QUESTIONS

How do clear aligners work?
Aligners utilise a series of custom 'trays' which are worn over the teeth in sequential order like a clear mouthguard. Each set of aligners moves the tooth a small distance – The idea being that once all the aligners have been worn, the teeth are correctly aligned. The number of aligners used will depend on the complexity of your orthodontic problem.
How long do I need to wear my aligners for?
For aligner treatment such as Invisalign, patients need to commit to wearing their aligners for a minimum of 22 hours a day. Not doing this is likely to lengthen the duration of your orthodontic treatment.
How often do I need to visit your dentists or an orthodontist Bondi Beach during treatment?
Typically, patients will be required to visit our dental clinic approximately every six weeks so our dentist can monitor your progress.
Are there any dietary restrictions when wearing aligners?
Absolutely not! Patients must remove their aligners to eat and drink anything other than water to avoid the risk of staining their aligners. It's important for hygiene purposes to brush your teeth to remove any food particles before putting your aligners back over your teeth.