Did you know that an average of 4.5 adult Aussies have missing teeth? If you're one of them, you will be pleased to know that there are many treatment options to replace your missing teeth. These include the most modern and natural-looking teeth replacement which is dental implants.
Surely you'd like to know, "are dental implants safe?" before you get into the dental chair and have it done. Read along to find out everything that you should know!
Are Dental Implants Safe?
The short answer? Yes! Although dental implant surgery can sound quite complicated and takes longer than other teeth replacement alternatives, they are very safe and can forever provide you with a beautiful smile.
Dental implants are designed for long-term success with outcome rates that exceed 95%. But of course, dental implant surgery must be carried out with thorough planning and pristine accuracy to ensure favourable results.
Key Factors for Success in Dental Implant Surgery
The safety and success of dental implants are primarily influenced by these two factors:
Dental implants can be recommended for all adults with a fully grown jaw. But the older you are, the more brittle the bone is and the higher the likelihood of bone diseases such as osteoporosis. This may affect bone and dental implant fusion, resulting in implant "rejection." Patients must also have good oral health as gum disease is a significant cause of implant failure.
A highly experienced and skilled dentist or oral surgeon must perform dental implant surgery. Everything must be executed accurately, from planning the dental implant procedure to implant placement and restoration attachment. Not only will this influence the results, but it will also guarantee your safety throughout.
Reducing the Risks of Dental Implants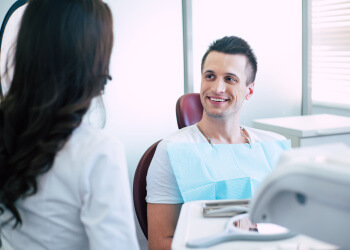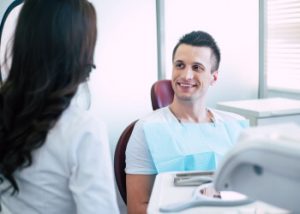 As with other dental procedures, dental implant surgery comes with risks. Common risks include nerve damage, infection, and tissue trauma. But these are all manageable and highly preventable with an experienced dental team.
The dentist will thoroughly evaluate mouth structures and the jaws to determine if you are a suitable and healthy candidate for dental implants. And even after that, detailed and careful planning using X-rays and CBCT scans must be carried out before surgery. Rest and recovery following surgery are also vital as this helps stabilise the implants in your jaw.
You should be guaranteed a safe and successful dental implant procedure with excellent preparation and a helpful team to guide you.
Complete Your Smile with Dental Implants
Overall, dental implants are safe. But make sure that you are in good hands with a reputable dental implant clinic. At Bondi Beach Dental, your safety is our ultimate priority. Our dentists are highly skilled at placing dental implants. Aside from their skills and knowledge, they will ensure you remain relaxed and comfortable during the entire treatment.
Call Bondi Beach Dental today at (02) 9159 6957 to schedule your consultation if you'd like to know more about dental implants and how they can benefit you. 
Note: Any surgical or invasive procedure carries risks. Before proceeding, you should seek a second opinion from an appropriately qualified health practitioner.
References
Ada.org – How many teeth do you have? How many will you keep for life?
https://www.ada.org.au/News-Media/News-and-Release/Media-Releases/How-many-teeth-do-you-have-How-many-will-you-keep#:~:text=According%20to%20the%20Australian%20Institute,have%20moderate%20or%20severe%20periodontitis
NIH – Comparison of Long-term Survival of Implants and Endodontically Treated Teeth
https://www.ncbi.nlm.nih.gov/pmc/articles/PMC3872851/
Pubmed – Factors Affecting the Survival Rate of Dental Implants: A Retrospective Study
https://www.ncbi.nlm.nih.gov/pmc/articles/PMC5774056/#:~:text=Age%2C%20length%20of%20implant%2C%20diameter,the%20survival%20rate%20of%20implants
ScienceDirect – Is old age a risk factor for dental implants?
https://www.sciencedirect.com/science/article/pii/S1882761609000039
WebMD – What to Know About Dental Implant Complications and Risks
https://www.webmd.com/oral-health/what-to-know-about-dental-implant-complications-risks
PubMed – Osseointegration: An Update
https://www.ncbi.nlm.nih.gov/pmc/articles/PMC3602536/