If you are looking to get the gaps on your smile fixed, then a dental implant bridge may just be the answer to your problem. But it is no secret that dental implant procedures are among the most expensive dental treatments. So are they worth it? Today we'll answer just that! And by the end of your read, you can finally answer if a dental implant bridge is for you!
What is a dental implant bridge?
A dental implant bridge is a restoration that literally 'bridges' the gap between missing teeth. However, unlike conventional bridges, a dental implant bridge is supported not by natural teeth but by two or more dental implants. Each dental implant is anchored into the jawbone and provides a solid foundation to support the fixed bridge. When attached to the jaw, the implants fuse with any existing bone in a process known as osseointegration. When bone and implant have fused, they collectively provide a solid and stable foundation for the bridging attachment. Once the dental bridge is fixed, it gives you a beautiful, natural-looking, permanent smile. 
Is a dental implant bridge worth it?
In a word, yes! Here are four great reasons why you can and should consider a dental implant bridge.
Dental implants

are permanent and can last you for many years. Implants supporting your dental implant bridge can last for

several decades or more

, although the bridge attachment may need to be replaced sooner. But the titanium implant root (the part that anchors into the jawbone) may last you for the rest of your life.

A traditional dental bridge requires natural teeth adjacent to the space to be

recontoured

to support the bridging prosthesis. However, implants, not natural teeth, support a dental implant bridge. Therefore you get to keep any remaining healthy teeth intact!

They look and function just like natural teeth – A

dental implant

bridge is the closest you can get to a natural tooth.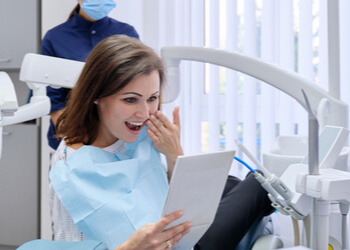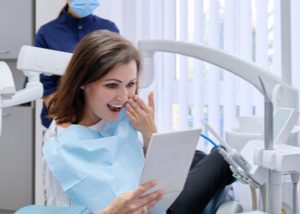 They blend seamlessly with the rest of your smile and retain full-bite functionality. This means you can eat what you like without restriction. 
They give you a youthful and healthy smile – A

dental implant

keeps your jawbone healthy, and this is something that you don't get with conventional tooth replacement options. A dental implant bridge serves to enhance your facial features and gives you a more confident smile!
But of course, not everyone can have a dental implant bridge. Our Bondi Beach Dental team will need to assess your case to determine if this is most suitable for you!
Find your smile with us!
There are so many things to love about dental implant bridges, and you can experience them, too! Find out today if you are a candidate for dental implants! We can help with a tailored treatment plan. Experience high-quality implant dentistry at Bondi Beach with the team at Bondi Beach Dental. Call NOW at (02) 9159 6957 to schedule an appointment. Note: Any surgical or invasive procedure carries risks. Before proceeding, you should seek a second opinion from an appropriately qualified health practitioner.
References:
Osseointegration:  An Update https://www.ncbi.nlm.nih.gov/pmc/articles/PMC3602536/ Are Dental Implants Permanent? https://www.healthline.com/health/dental-and-oral-health/how-long-do-dental-implants-last Dental Health and Bridges https://www.webmd.com/oral-health/guide/dental-health-bridges Dental Implants for a Natural Smile: Are They Right For You? https://www.bcperio.ca/dental-implants-natural-smile-right/